Our American Corgis
Small, Lovingly Cared-For Litters
Two Rivers Ranch raises our American Corgi puppies on a small, family-owned, Montana horse ranch.
Two Rivers is a smaller operation, and we like to keep it that way! Smaller litters of puppies tremendously improve the pre-adoption life we can provide to our corgi puppies—how else would we be able to fit all of our pups in the house at night?
We give all of our Corgis a happy, healthy beginning, ensuring they're cared for and ready for their forever home. Could that home be with you and your family? Call or text to find out!
Corgi AlumniTwo Rivers Corgis Enjoying Their New Homes

One of our favorite things is seeing our past puppies living their best lives in Montana and beyond. Want to know what we love even more? Sharing those moments with everyone.

Check out corgis from our past litters having the time of their lives below!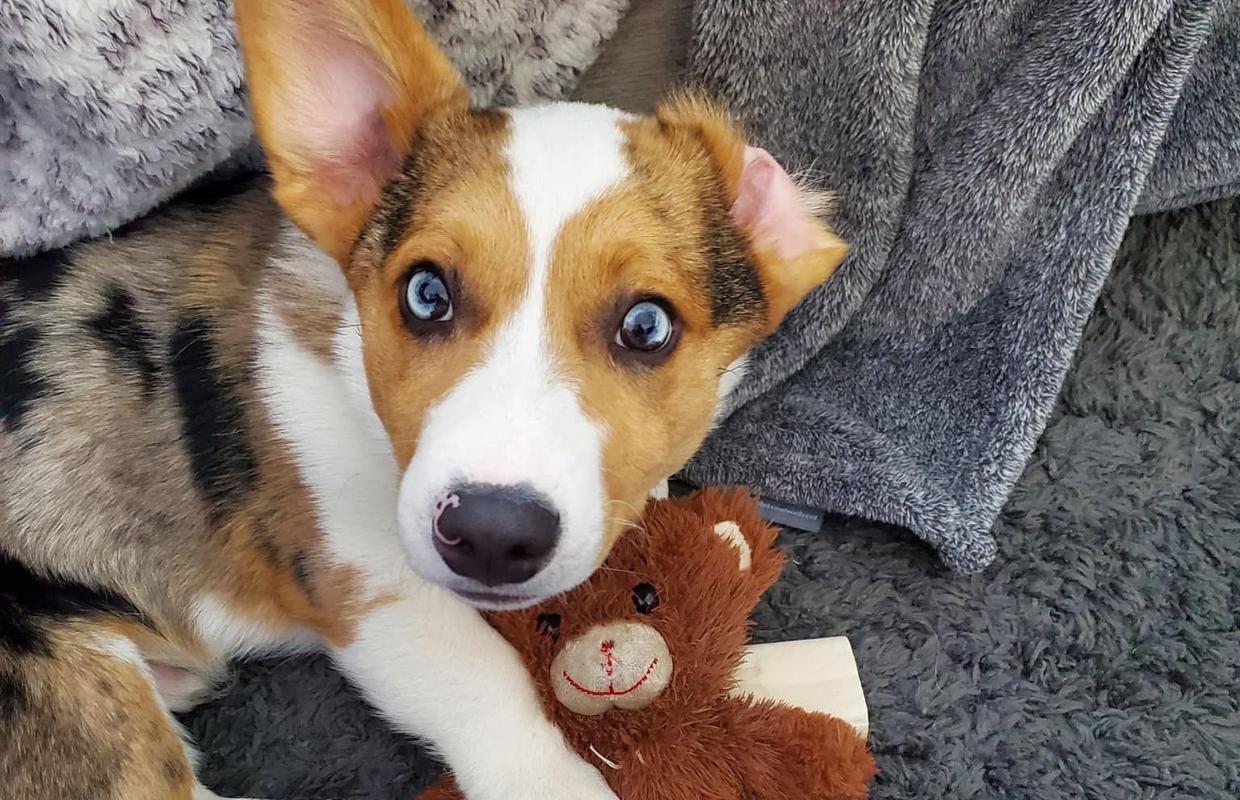 Meet T. Rex
Tearing It Up Daily
T. Rex (or should we call him T. Wrecks) was one of our liveliest corgi puppies. He was always tearing around, playing with any litter mate that would give him the time. T-Rex's best playmate is a Doberman. He's now happy in his forever home and it looks like he's irreversible wormed his way into his new owner's heart. Thank you Jeremy, for sharing Rex with us!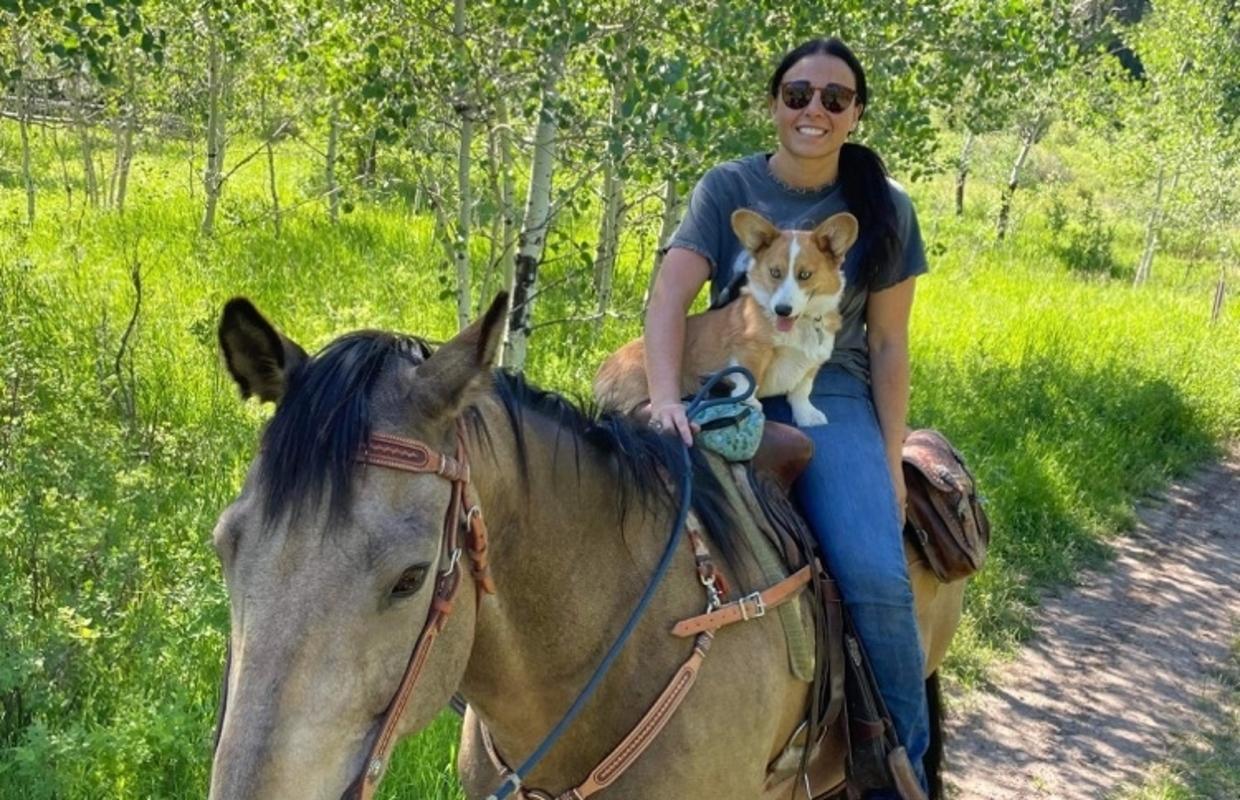 Handsome Rip
Cute Rip is a lucky guy. He gets to catch a ride with his mom exploring the Idaho trails. Mom tells us he is the best boy! Thanks Alyssa!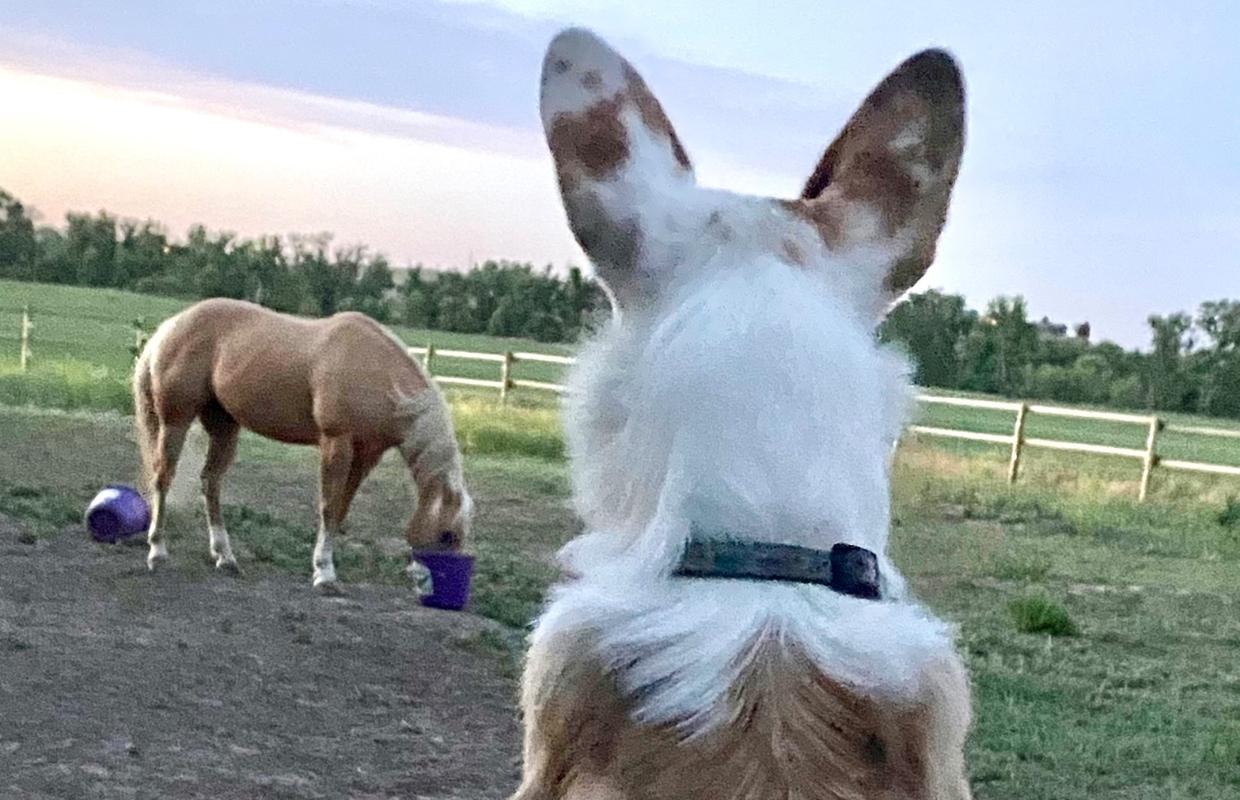 What Makes American Corgis Different?
A Colorful, Fun Loving Corgi for Families
American Corgis are a new breed of corgis with fun dispositions and more variety in color. Specifically, American Corgis are a combination of the Pembroke and Cardigan Welsh Corgi breeds.
American Corgis have many amazing traits that will excite any dog lover. American Corgis can and often have 1-2 blue eyes, a calm disposition, and a wider variety of colors ranging from merle to the more traditional tri-color.
Two Rivers Ranch is happy to work with you to find a corgi pup that fits your life. So, if you're considering how a Corgi can fit into your life, reach out.